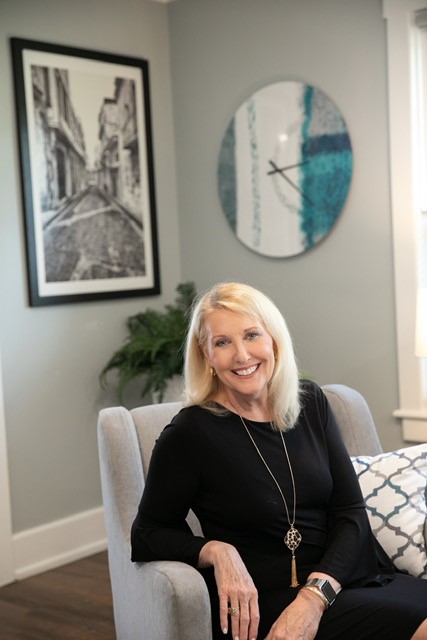 Joan sees herself as a social worker at heart and economist by trade – devoting personalized attention to clients, matched with a high caliber of financial knowledge and insight. She thrives at helping working men and women build a solid financial foundation, by educating and guiding them through the complex financial markets and product offerings. Joan specializes in estate planning and processing, and works diligently to help clients grow their legacy and pass on wealth to the next generation in a tax-efficient manner.
Before joining Raymond James, Joan was a financial advisor with Edward Jones for 15 years. She attended Hagerstown Community College, Christopher Newport University, the College for Financial Planning and Mount Saint Mary's College.
In April of 2020 Joan was named to the Forbes list of America's Top Women Advisors. The Forbes ranking of America's Top Women Wealth Advisors, developed by SHOOK Research, is based on an algorithm of qualitative criteria, mostly gained through telephone and in-person due diligence interviews, and quantitative data. Those advisors that are considered have a minimum of seven years' experience, and the algorithm weights factors like revenue trends, assets under management, compliance records, industry experience and those that encompass best practices in their practices and approach to working with clients. Out of approximately 32,000 nominations, more than 1,000 advisors received the award. Portfolio performance is not a criteria due to varying client objectives and lack of audited data.
Joan has long been active in her community as a member of St. Joseph's Church and Graduate Leadership of Hagerstown, Class 17. She also serves on the board of directors for the Community Foundation of Washington County.
When she's not in the office, Joan enjoys riding her motorcycle, traveling internationally and cooking. She is a Hagerstown, Maryland, native and lives with her husband, Jerred. She is a proud stepmother to triplets – Gabby, Olivia and Jack.
Discover smart options to grow your savings. Although saving more takes some effort, it may be easier than you think – there may even be "free" money available that can help. Here are some tips: Take advantage of an employer match. If they'll match 3%, you've just covered 6% of...
read more